Home renovations can be a daunting task. There are so many things to consider when planning a home renovation, from budget to timeline to finding the right contractor. But don't worry, we're here to help. In this blog post, the Real Estate by Arrow & Co. team will walk you through everything you need to know about home renovations from start to finish.
Types of House Improvements
There are three main types of house improvements: cosmetic, functional, and structural. Aesthetic changes are cosmetic. Cosmetic renovations include painting walls or installing new light fixtures. These adjustments don't enhance value, but they can make your house more enjoyable.
Functional upgrades make your home liveable or efficient. Functional upgrades include attic insulation and new roofs. These modifications make your home more energy-efficient or easier to live in, increasing its value.
Structural renovations alter your home's structure. Structural renovations include adding a room or removing a load-bearing wall. Changing your home's layout or square footage might boost value.
Setting a Timetable and Schedule
Once you've decided what sort of improvements you want to make, it's time to set a timetable and schedule for your project. It's important to be realistic when setting a schedule for your project. Make sure to factor in time for weather delays, contractor availability, and other unexpected issues that might come up.
Budgeting and Cost Estimation
Budgeting is one of the most important aspects of any home improvement project. Before starting your project, make sure you have a clear understanding of how much it is going to cost. Ask around for estimates from different contractors and get multiple quotes before making any final decisions.
Applications or Programs That Contractors Use
Builders use applications and tech for project management, estimating, and sourcing, as well as to measure job sites, determine material needs, and manage workers. There are also apps for specialized contractors. We can use estimating software for electricians, for instance, for more accurate estimates on electrical jobs.
Hiring a Reputable Contractor
Any home improvement needs this. A reputable contractor will use quality materials and craftsmanship to realize your idea. A trustworthy contractor can finish on time and on budget. Hire a contractor with many offers and references. After finding a few respectable contractors, compare pricing. Before choosing a contractor, ask about warranties and returns. Hiring a pro guarantees home improvement success.
Presenting Your Ideas
When presenting your ideas to potential contractors, be sure to have a clear vision for the finished product. This can be accomplished by creating mood boards or inspiration boards with images of the elements that you would like to see in your renovated home. It is also helpful to have rough sketches of the proposed changes, as well as an estimated budget. This will give contractors a better sense of your overall vision and allow them to provide you with more accurate quotes.
Getting Licenses
Depending on the scope and scale of your project, you may need to acquire construction permits or other licenses from your city or county government before starting work on your home. Make sure you check with your local government officials before beginning any work on your renovation project.
Creating a Home Office
If you're planning on working from home after your renovation is complete, then you'll need to create a dedicated space for yourself in your new office. Make sure the space you choose is quiet and free from distractions so that you can focus on getting work done.
Positive Aspects of Home Warranties
Home warranties protect homeowners from unexpected repairs or replacements after renovations. These warranties give homeowners peace of mind knowing they won't have to pay for unforeseen problems.
Planning a home renovation can be overwhelming, but it doesn't have to be stressful if you're prepared ahead of time. By following these tips, you can ensure that your renovation goes smoothly and according to plan. And don't forget, if anything does go wrong along the way, we're always here to help!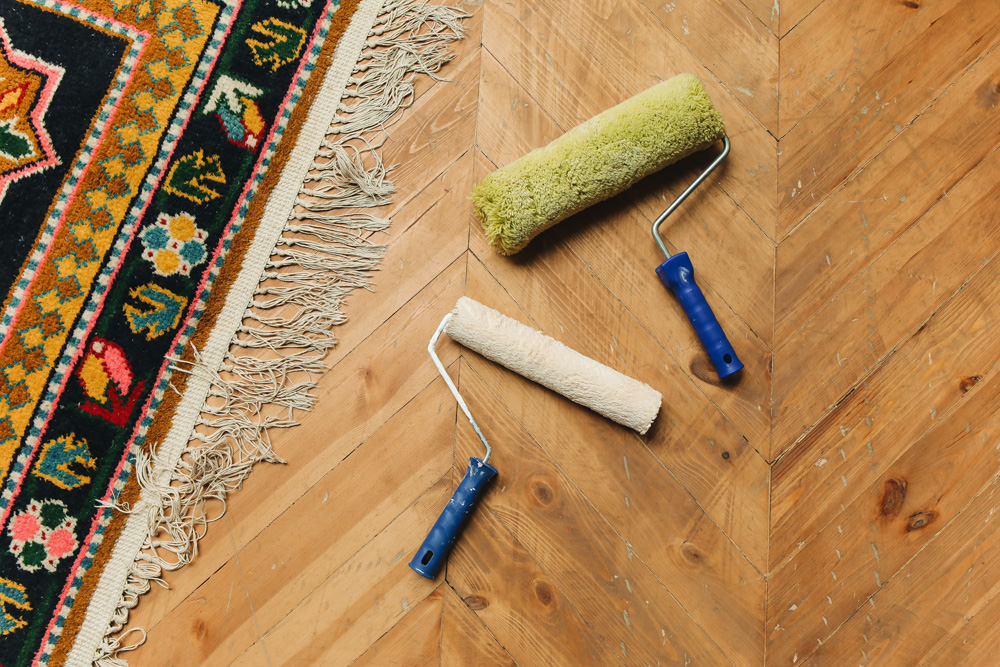 Image via Pexels